Free Shipping


24/7 Customer Support


New Financing Option


6 Easy monthly installments


0% Interest


Approval in minutes


Click here to start
Dermadry Total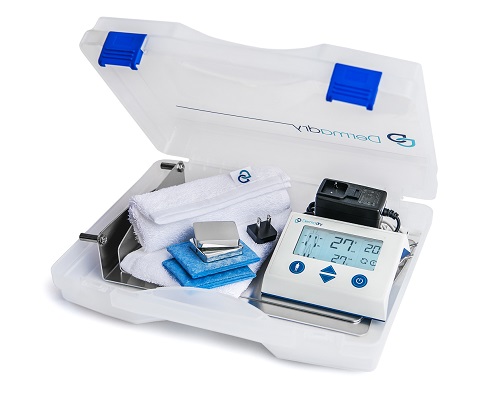 Iontophoresis Device to Treat Hyperhidrosis for Home Use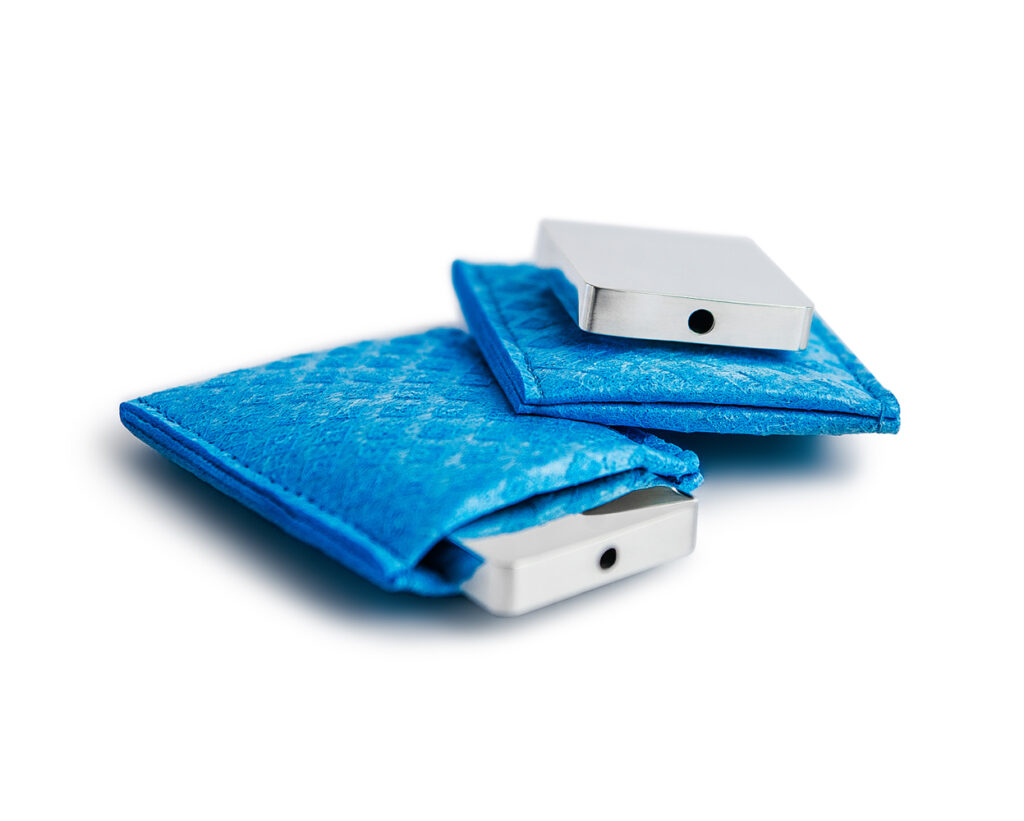 Excessive Sweating Treatment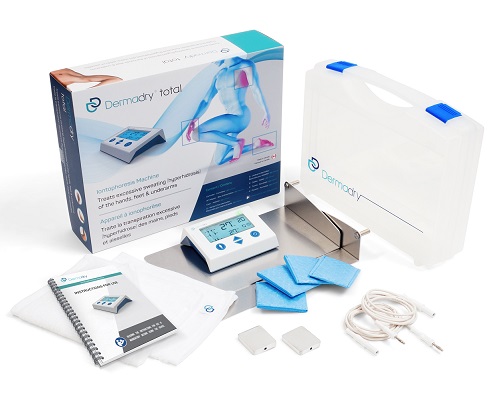 Cost-Effective High-Quality Sweat Treatment for Hands, Feet, and Underarms
What areas can be treated by DermaDry?
Hands
Stop constantly wiping your hands. Never be ashamed of holding hands.
Effective treatment with proven results
98% of dermadry's clients saw a significant reduction of their excessive sweating, based on an internal survey. Join our thousands of satisfied customers and say goodbye to your sweaty hands, feet, and underarms.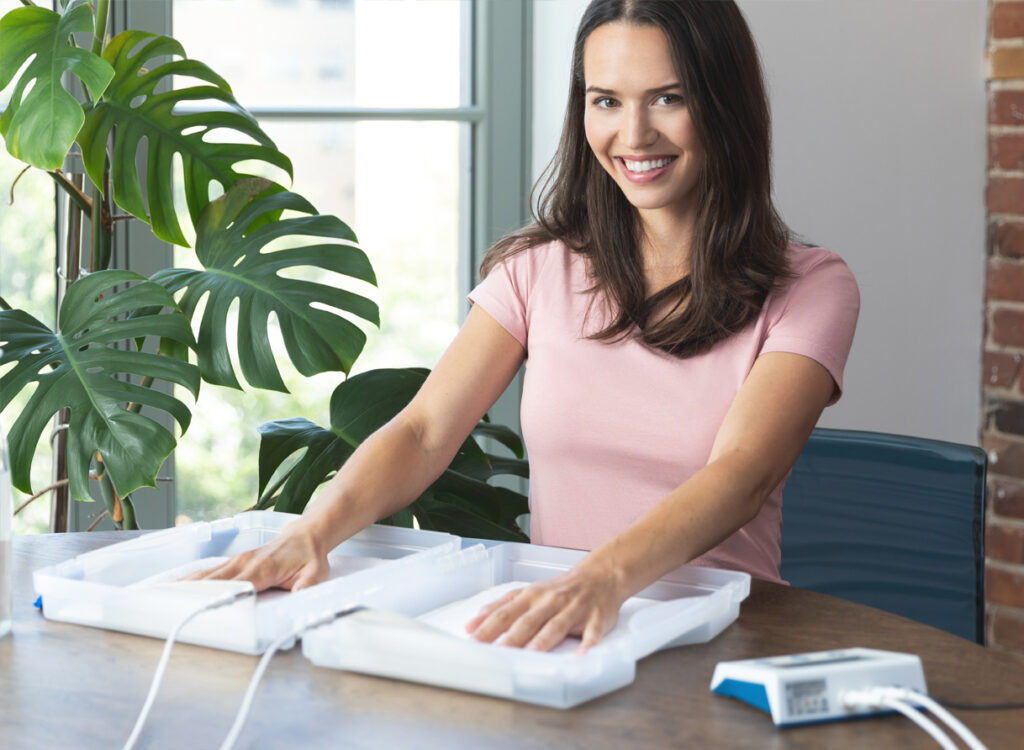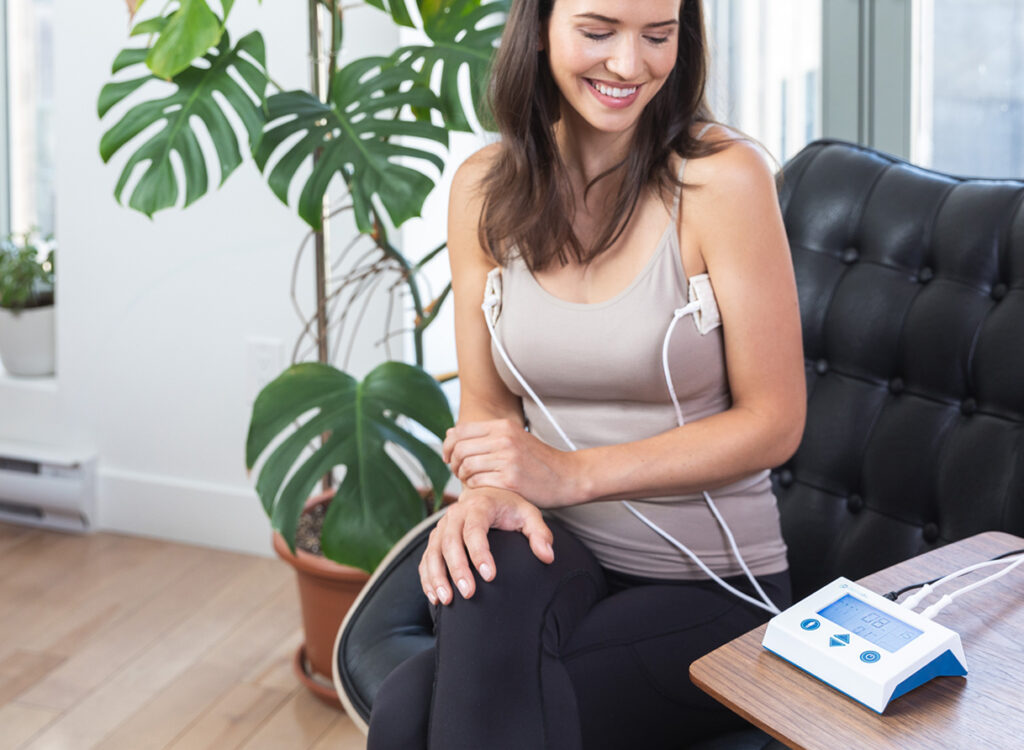 Satisfaction Guarantee
Dermadry is confident that our solution will effectively treat your excessive sweating. That's why we offer a 100-day no-hassle money-back guarantee. Our Canadian-made products are built to last and come with a 5-year warranty!
Plug & Play
Our device was designed with simplicity, safety, and efficiency in mind. Made in Canada, our innovative technology is easy to use and can be setup within a few minutes! At-home treatment sessions are 15 to 20 minutes and can provide dryness that lasts up to 6 weeks!